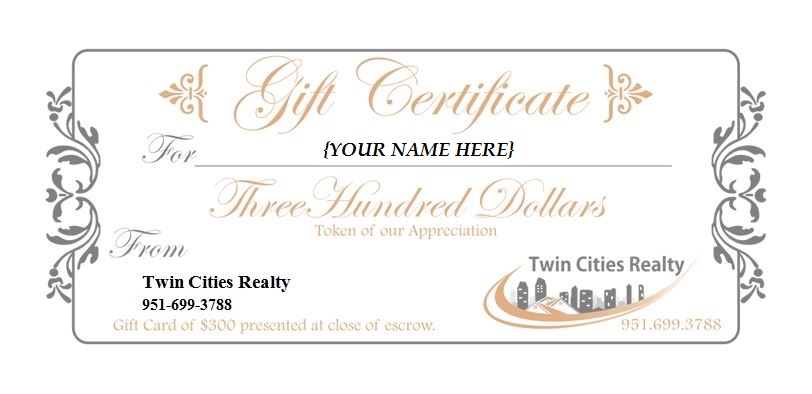 Are you planning to buy or sell your home?

Come to us at Twin Cities Realty and as a token of our appreciation you will receive a $300 gift certificate*!

OR

Do you know someone who is planning to buy or sell their home? Send them our way and we will give youthe gift certificate* for your referral!

Contact us here!

Thank you and we look forward to working with you!