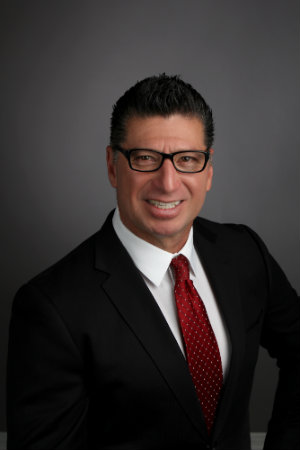 Marvin Ulloa
REALTOR®
Phone: 949-632-5572
Email: Ulloa.Marvin@ymail.com
DRE #01507500
Riverside and Orange County REALTOR Marvin Ulloa loves a challenge, especially when meeting that challenge means a clients real estate goals become reality. Marvin offers his clients more than real estate experience and expertise. He brings them his energy, his determination, his competitive spirit, and his beliefs about success. He says that when you start with a positive idea or goal and consistently feed it positive energy, it will become a reality.
Marvin adopts his clients wants as his own, then channels his drive to win into fulfilling those desires. His attitude helps his clients bring their own positive energy to their transactions. He not only explains the buying or selling process in detail, he stays in close communication with them, keeping them informed, letting them know that hes always working toward their best interests, and giving them reassurance and faith that together they can and will overcome all challenges. His clients know they can call at any time and hell be there for them.
As an Agent of Twin Cities Realty, Marvin leads a team who are all dedicated to making every transaction flow smoothly from start to finish. They strive to create long term relationships based on trust, support, and the ultimate in customer service. For buyers, Marvin offers his Preferred Buyers Program, along with unmatched patience and the willingness to speak up if he feels a client should keep looking rather than settle for a home that isn't quite right. For sellers, he offers a Maximum Home Value Audit and a marketing plan that puts his listings directly in front of those buyers who are ready, willing, eager, and able to buy. Hes also a talented negotiator, a tireless advocate for his clients.
When not helping clients, Marvin devotes his time to God his beautiful wife and children. Marvin is an athlete by nature and has devoted his life to serving others. He is the founder and leader of Warriors 4 Christ. Warriors 4 Christ is a group of world class athletes who have performed great exhibitions of strength, speed, inspiration and motivation all over California and Mexico. They do this by breaking bricks, snapping baseball bats like twigs, blowing up hot water bottles like balloons, bending steel and many other feats to deliver a positive message to our youth and tackle the tough issues of drugs, gangs, violence, peer pressure and suicide.
When you're looking for a Riverside or Orange County REALTOR who will use his market knowledge, experience, drive, and determination to turn your real estate goals into reality, look to Marvin Ulloa. You'll soon know why his past clients say they'd never choose anyone else.