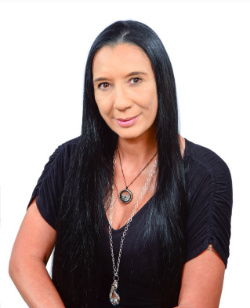 Teresa Thompson
REALTOR®
Phone: 951-210-0343
Email: TThompson4RealEstate@gmail.com
DRE #02013909
I was born and raised in Riverside county. I am married and the mother of a handsome young man. I love to volunteer my time Fostering Kittens from the County Animal Shelter and spending time with my own Cats, Dogs and Horses. I am is also a Quilter and a member of the Valley of The Mist Temecula Quilters Guild. I also love to seek adventures with my family and friends in my Jeep Wrangler.
My easy-going personality combined with my ability to match my clients with the perfect home have consistently made me a sought-after agent. My unique combination of low-key no pressure approach, ability to listen well, and commitment to the highest level of customer service has proven to be the key to my success. Among my best assets are my loyalty, honesty, integrity and deep dedication to serving my clients wisely.
I believe "people buy people first, before they buy a product". Service is everything!